Paul, Georgina and Madison are hugely grateful for the support of their sponsors and supporters. Please click on the logos and sponsor names below to visit their websites and find out more about their products and services.
If you are interested in becoming a sponsor of the Tapner Eventing Team please contact Georgina Tapner by email [email protected] or call 0789 989 7022.
Paul, Georgina and Madison are very loyal to their sponsors and are keen to ensure they get a lot out of any mutually beneficial relationship. There are options to suit any budget so do please get in touch if you would like to find out more.
Premier Equine  clothing encompasses the company's modern direction and presents an affordable range of men and women's equestrian clothing and footwear. A diverse collection that displays a subtle balance of equestrian classics and contemporary performance wear. Discipline specific competition apparel, refined yard attire or sophisticated leisurewear – you can get the look.
Premier Equine  Horse wear and boots, continue to lead the market in providing protection and injury prevention products that aid a horse's performance and wellbeing.  Patented Aircooling Technology Eventing Boots, Patented Knee Pro-Teque Travel Boots, USA racing industry approved Magni-Teque Range, Tech-Grip Saddle Squares and vet recommended Cold Water Boots are just a few of the products available from this advanced range.
 With over 25 years experience in Equine Supplement formulation and manufacture 
NAF
 is the most respected and well known brand of supplements for horses in the UK today, renowned not only for their products but also for their passion for horses everywhere.
WTTL is one of the country's leading providors of transport training. From licence acquisition through driver development to management training, WTTL is unique in its scope and quality, providing a range and flexibility that's unequalled in the industry.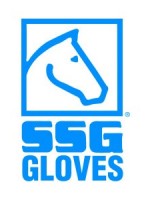 SSG GLOVES have over 50 styles to choose from with gloves for every discipline and special designs for both hot and cold weather. They come in a wide range of sizes from child's to adult.
WICKSTEAD FARM EQUESTRIAN CENTRE
 offers a full range of livery, schooling, instruction and competition facilities. Wickstead is a BHS approved livery and facility centre, an approved Pony Club members centre and has a registered RDA group.
Wickstead Horseplay
is where Team Tapner are based. It is a versatile arena for hire.
Facilities include:
50m x 70m arena
Full course of BSJA approved show jumps
All Weather Cross Country to include steps, ditches, banks, corners, arrowheads and water jumps, catering from small (50cm) to more advanced fences. Designed to help training in all weathers so horses become secure over fences and ready to tackle XC courses in competition.
Voltaire Design Saddles The Palm Beach saddle is resolutely elegant with a refined and timeless look. Voltaire Design's in-house Research & Development team worked with some of the world's best riders to produce a saddle that optimises the rider's position and ensures leg fixity.The Adelaide was designed for and is dedicated to riders looking to improve their dressage performance by harnessing the incredible sensation, closeness of contact and precision for the rider's leg that the Adelaide provides